Music
Lars Krantz started his first band in Madrid in 1980. Since then he has constantly been playing with different bands and as a solo artist.
Please click on the timeline in the right-hand menu for more information on each band.
CD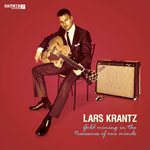 Lars Krantz' album is out now on Satnin Records.
Read more